Unstoppable Campaign
Transforming Lives
By Ann Carney | USF News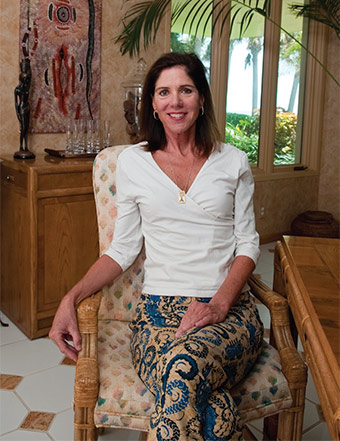 When Claudia and Jack McCorkle began thinking about estate planning in 2009, one thing was certain — both were driven to education.
Even so, the Redington Beach, Fla., couple had no idea how to go about choosing a program or organization to support. They researched national and international programs they'd heard about and seen on TV. They considered setting up their own foundation to foster the dreams of high-achieving, financially-challenged students determined to improve themselves and the world. Eventually, they called their attorney.
"He said, 'why not USF?'" Claudia recalls.
After speaking with Kelly Ritrievi, USF's senior director of gift planning, the McCorkles found the ideal match for their philanthropic mission in the USF Honors College.
In 2009, they made a planned gift to the college. When Jack died unexpectedly in 2010, Claudia ensured his memory would live on with a cash gift to fund deserving and ambitious Honors College students wishing to travel abroad.
"Travel transforms lives," Claudia says, reflecting on her own experiences as a student abroad and traveling the world with Jack. "It is so enriching, so stimulating."
Claudia's most recent cash gift supports an academic scholarship funding three years of Honors College for a selected Pell Grant recipient who has successfully completed his or her first year at Honors.
"Even though it's an altruistic act, what I get out of it is the greatest benefit of all," she says, adding praise for Honors College Dean Stuart Silverman, whose passion she calls "contagious."
"Dean Silverman is, above and beyond, passionate about the achievements of his Honors students. He is the catalyst uniting his remarkable administration, students and benefactors making for the perfect algorithm for success."
In Claudia's home, it's hard to miss the spectacular view of the Gulf of Mexico or the treasures from her travels around the globe. Yet for all that catches your eye, the first thing she points out is a ribbon-tied scrapbook filled with decorated pages and letters from students who have been the beneficiaries of her generosity.
The students have traveled to El Salvador, Panama, Ghana, Florence, Paris, London, Costa Rica, Slovakia, San Ignacio and Beijing. They've been forever changed by the experience, and each one has left their mark behind in the form of service.
"This trip will impact me in many ways," writes Oscar of his trip to Jamaica where he helped establish an organic farm on undeveloped land near an orphanage. "Not only will it open my eyes to the diversity of the world and interconnection of all countries and races, but it will also remind me of the importance of tolerance and understanding." He knows the farm will provide healthy food for the children and teach them an important life skill.
Claudia knows the stories; she's read the pages over and over. Still, she is overwhelmed by the gratitude.
"It is far too easy for us to be complacent in our bubbles and contently ignorant of the world," writes Jacqueline. "Thank you from the bottom of my heart as you have provided me the foundation I need for the rest of my life."
Claudia recounts meeting with a group of the students last year. "They were beaming with joy and gratitude and thanking me personally for enabling them to have the enriching experience," she says.
She hopes to inspire others to give so they, too, can know the rewards of transforming students' lives.
"In this small gesture of providing, I get so much back myself," Claudia says. "The benefit you offer kids who would not otherwise have these experiences is so meaningful."