Cover Story
Changing Student Lives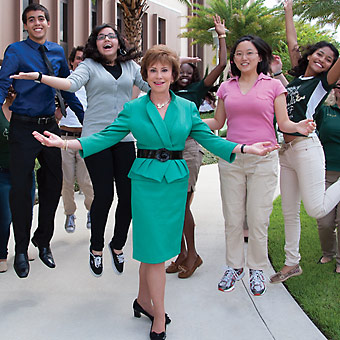 With more than $621 million raised, including more than $79 million for student scholarships, the first phase of the USF: Unstoppable Campaign came to a successful conclusion at the end of June.
Feature
High Note
Music student performs at Kennedy Center.
Feature
Exploring Their Future
Pre-College summer programs inspire high school students.
Feature
Cycling for Vets
Student bikes cross-country for vets.
Feature
Learning from the Bay
Thomas Unnasch sees progress in fight to end river blindness.
Feature
Life on Earth
Astrobiologist explains how phosphorous came to Earth.
Feature
Pushing Their Limits
Study evaluates prosthetics for military amputees.
Feature
World Classroom
Interns seek sustainable solutions in Malawi.