High Impact
From the President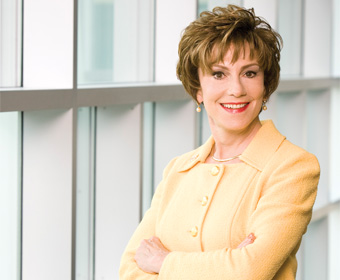 Fall is such a thrilling time at USF — a time to welcome new students and faculty, a time to build new alliances, launch new initiatives and reach for new goals.
In this issue of USF Magazine you will read about our new and expanded alliance with Nielsen. The unique alliance puts the latest consumer and media information in the hands of our students and positions USF to become a leader in today's data-driven world.
You will also read about USF Health's new Heart Institute where innovative trials are under way and leading researchers are working on life-saving cardiovascular breakthroughs.
As always, you will find examples of the important research taking place at USF every day. You will read about a study that links caffeine with a reduced risk of Alzheimer's, a study that asks whether zero tolerance school policies go too far, and research that examines brain response to deceptive advertising. You will also learn that in June USF was ranked 10th worldwide among universities granted U.S. patents in 2011.
These are exciting times at USF as we welcome our highest profile class ever — an outstanding class by every measure — that is now part of this exceptional university dedicated to student success.
As we celebrate the start of a new school year, I invite you to read through this issue of USF Magazine and explore some of the many programs and initiatives that make USF great.