High Impact
From the President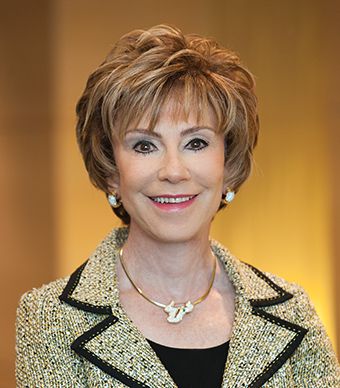 There is nothing like commencement to remind each of us why we are here — to make a difference. In this issue of USF Magazine, you will read incredible stories about students and faculty who are making a difference throughout the world.
In our feature on the USF Center for Drug Discovery and Innovation, researchers will tell you about collaborative efforts to find cures for cancer, Parkinson's, Alzheimer's and other diseases. And you will read about a new drug heading to trial that could put an end to malaria.
Our feature on river blindness will take you to sub-Saharan Africa where researchers, including Thomas Unnasch, chair of the Department of Global Health in the College of Public Health, are making remarkable progress to combat this parasitic disease that devastates communities and is a major cause of blindness worldwide.
Closer to home you will meet entrepreneurial-minded students, like Casey Henry, whose business plan presentation earned her a $15,000 prize to fund her startup paintball business in south Tampa. Casey was among the finalists in the annual Fintech Business Plan Competition, which has provided $75,000 in seed money to local companies owned by USF students.
In May, the Helios Education Foundation announced a $3.16 million gift to the College of Education as part of the USF: Unstoppable Campaign. Through a novel residency program, the gift will make a difference for as many as 100,000 middle school math and science students over the next 10 years.
From students dancing to raise funds to scientists searching for cures, this issue is filled with examples of how members of the USF community are working to make a better world.
As we wish our newest USF graduates success in their new beginnings, I wish all of you a safe and happy summer.