Cover Story
Searching for Cures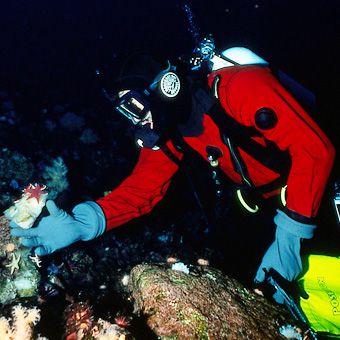 Specimens from the Antarctic's diverse marine community provide a rich resource for early-stage drug discovery at the USF Center for Drug Discovery and Innovation. The center's natural products library includes samples from the coastal mangroves of the Florida Keys to the sea floor deep below the Antarctic ice.
Feature
Dancing for a Difference
Students raise funds for All Children's Hospital.
Feature
TEDxUSF
Inaugural event unites intelligence of USF community.
Feature
Community Garden
Annual plant festival ushers in the season.
Feature
Defeating River Blindness
Thomas Unnasch sees progress in fight to end river blindness.
Feature
Perfect Pitch
Student entrepreneurs compete for seed money.